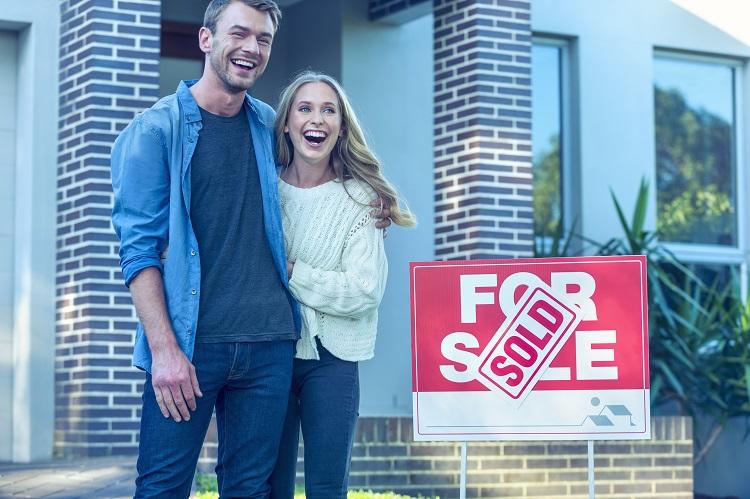 First home buyers often feel lost in a market full of jargon and free-floating advice found in plenty. Caught between managing their daily requirements and saving up for their home loan deposit, many first home buyers find it daunting to break into the property market.
27 year old Amy, who is an architect and stays with her family, recently decided to buy her first home. "I have been saving up for the deposit on my home since quite a few years, but I don't know if it will be enough," she said at the outset of her property buying dream.
Amy is not alone. Many youngsters and not so young first home buyers are unaware of the minimum requirements to be eligible for a home loan and experience common pitfalls that can be easily avoided.
Here is a rundown of common first home buyer mistakes and how to avoid them:
1. Not researching enough – While it is definitely a heady feeling to own your first home, not educating yourself before taking the plunge may have you falling flat on your face. Ouch!
Apart from researching suburbs where you'd like to buy, it is also important to research and understand your mortgage options for the best deal on your home.
Amy thought she might not be eligible for a home loan but once she consulted a broker her uncle had recommended, she realised she could either pay

lenders mortgage insurance

or request her parents to provide a guarantee for her home loan. "My parents agreed to help me out and backed with a parental guarantee I could borrow for my first home. Consulting an expert was the best decision I took. Otherwise, I would still have been languishing and saving in vain," adds Amy, with the proud smile of a happy first home owner.
2. Not checking your credit report– Pulling out your credit report from a website such as Veda hardly takes any time and can be an important factor tipping the scales in your favour, or not, when you apply for a home loan. According to a report published by the Office of the Australian Information Commissioner in 2013, 30 per cent of Australians who pulled out their credit reports found an incorrect listing that could potentially derail their home loan application. Before applying for a home loan, it is prudent to go through your credit report carefully and dispute any incorrect listings immediately.
3. Not taking a home loan pre-approval – Simply knowing that you are eligible for a home loan is not enough. Knowing how much you can borrow and what the lenders are actually willing to lend to you will guide you better when you get on the road hunting for your first home. Armed with a home loan pre-approval not only will you look for properties within your budget but also would be ready with the cash as soon as you set your heart on one.
4. Not maintaining your financial status – The journey from preapproval to the final approval on your home loan is a precarious one. Changing jobs or opening a new line of credit by applying for a new credit card or car loan or even shopping for large amounts on your existing credit card can be perceived as a red flag by lenders who may change their mind at any point of time before the loan is finally approved.
5. Not accounting for extra costs – Saving for a home loan deposit is a major battle won, but there are other accessory costs that cannot be ignored. Underestimating these costs can put you in a spot at the last moment.
Keep at least 5% of the purchase price to cover accessory costs such as stamp duty, conveyancing fee, home insurance, inspection cost and transfer fees to ensure a smooth purchase.
Apart from avoiding these 5 common first home buyer mistakes, it is important to listen to your head than your heart when buying a property. "I found the process of buying my first property to be very emotional. I fell in love with a property that was slightly over my budget but my parents firmly asked me to be practical. Moreover, when a seller's agent notices your excitement, they may be less willing to negotiate the price," adds Amy, reminiscing her own experience.
Make your property purchase firmly on the basis of personal research coupled with expert advice. While it may take longer, preparing yourself for the purchase will ensure you end up with a winner on your hands. To get even more from your purchase, compare home loans online to choose from the lowest rates in the market.
---

Atul is the founder and CIO of HashChing - Australia's first marketplace for pre-negotiated home loan deals.
Before starting HashChing, he was successfully running his own digital agency serving small to medium size enterprises. He is passionate about digital transformation of traditional business models and has been helping clients in strategising, building and launching online products since last 9 years.
HashChing is a FinTech business which is transforming the way Australians get their home loans and has been featured in the national media multiple times.