Question: I've recently purchased an investment property. What are five
financial traps that I should avoid at all costs?
Answer:
Many landlords purchase investment properties to secure their financial futures.
However, they may be at risk of losing that security if they fail to adequately protect their properties.
Every property investor should aim to steer clear of the following five common financial traps:
1. Not setting the right rental price
Setting the rental amount for your investment property too high may mean it receives limited interest and remains empty for an extended period of time, leaving you out of pocket. On the other hand, undervaluing the property can limit your rental income potential.
Make sure you do your research prior to purchasing your investment property and, if possible, ask the selling agent whether it has been reviewed by a property management team. If it has, they may be able to provide you with an indicative weekly rent.
Look on real estate websites and through newspaper classifieds to find listings with similar features to the property you are interested in, as it will give you a guide on the rental market in that area. If you have already purchased the property and appointed a property manager, they should be able to provide you with information on comparable properties that have recently been leased in the area and advise an appropriate rent for your own investment.
It is also important to ensure you can comfortably afford your monthly repayments – with or without rental income.
Relying solely on the rental income to repay the mortgage could leave you unprepared and out of pocket during untenanted periods.
2. Self-managing a rental property
While it can be tempting to save a small percentage of rental income by self-managing your rental property, the benefits of appointing a property manager can far outweigh the costs.
Property managers are able to conduct regular property inspections to identify maintenance issues, ensure the tenant is looking after the property and, if required, liaise with appropriate tradespeople as soon as possible to address any problems.
They also have systems in place to find and screen prospective tenants with access to databases that list tenants with a history of defaulting on rental payments, damaging property and eviction.
Property managers can ensure the correct paperwork is in place, collect the rent, monitor arrears, form a professional relationship with the tenant through regularly communication.
If a dispute arises with the tenant, their knowledge of relevant legislation will ensure they can follow the correct procedures to help resolve the problem as quickly as possible.
While it is possible for landlords to successfully manage their properties themselves, hiring a professionally trained property manager can provide many additional risk management benefits and potentially minimise loss for the landlord if an issue arises.
3. Failing to monitor arrears
If your tenant falls behind in their rent, it can be a very long and costly process to resolve and could leave you considerably out of pocket.
The number of days in rental arrears before a termination notice can be sent and the time between presenting the notice and requesting vacation varies around Australia, so it is important to be familiar with your local tenancy laws.
If your tenant does not vacate the property by the date stated in the termination notice, you will be required to submit an application to the relevant tenancy authority to request a hearing. This may result in a possession order to evict the tenant.
Even then, the tenant may refuse to leave, so a return to the tribunal may be necessary to gain an eviction order and a bailiff or sheriff to perform the eviction and change locks.
Regularly monitoring arrears ensures you are able to issue your tenant with appropriate notices as
soon as possible, resolve the issue sooner and mitigate any financial loss.
4. Skimping on maintenance
If a maintenance issue arises, it is your responsibility to act or authorise your property manager to take the necessary action as soon as possible.
If you are slow to fix it, you may be held legally liable if your tenant injures themselves.
It is also important to ensure that all maintenance is completed properly and to appropriate standards.
Don't assume that the cheapest option is always the best as it may end up costing you even more money down the track if you are required to re-repair the fault or completely replace a fixture.
For example, cheap paints generally don't wear well and are difficult to keep clean. It is better to opt for a good quality, long-lasting paint that is washable and capable of coping with general wear and tear. It will enhance the appearance of your property and reduce any re-painting required in the future.
5. Inappropriate or no landlord insurance
Seeking a specialised form of insurance cover can protect investors from many of the risks associated with owning a rental property, provide peace of mind if the unforeseen should occur and ease a landlord's concerns about receiving regular rental payments if their tenant damages the property or absconds.
Landlord insurance can cover landlords for malicious damage by tenants, accidental damage, legal liability for occurrences on the property that cause death or bodily injury and loss of rental income as a result of property damage or a tenant absconding.
Even the most careful of tenants is able to damage a property, whether accidental or otherwise.
This can be extremely costly for the landlord in terms of repairs and the loss of rental income.
Uninsured landlords really need to think about how they would manage financially if they were faced with thousands of dollars worth of damage to their rental property, or were unable to re-let their property while repairs were being made.
---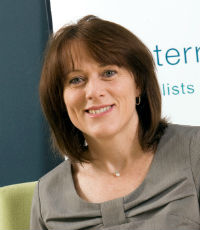 Carolyn Parrella joined Australia's leading landlord insurance specialists, Terri Scheer Insurance, in 2004 and was appointed Executive Manager in 2009.
Carolyn oversees all operations within business, which aims to protect landlords against the risks associated with owning a rental property. These include malicious damage by tenants, accidental damage, legal liability for occurrences on the property that cause death or bodily injury, and loss of rental income as a result of damage to a property or a tenant absconding.
As a South-Australian based national insurance firm, Terri Scheer Insurance is the only company in Australia to specialise solely in landlord insurance.
Carolyn also owns two investment properties.
For further information, visit www.terrischeer.com.au or call 1800 804 016.