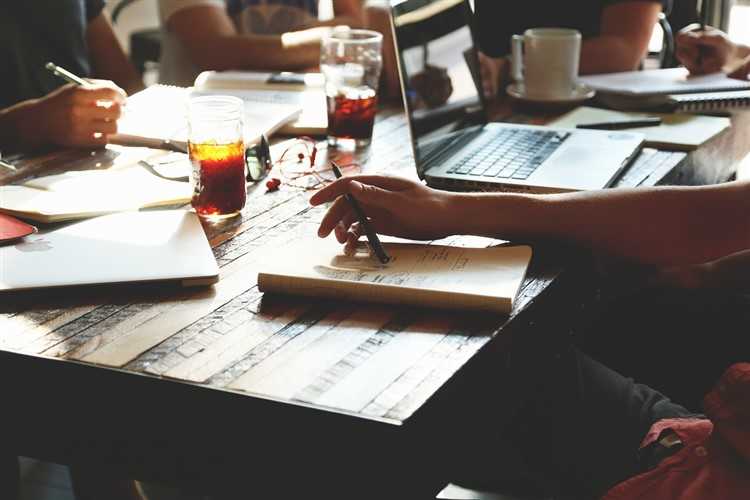 For first home buyers, navigating the market could be a nerve-racking ordeal. The numerous mortgage products and loan features you have to comb through to find the best deals aren't exactly for the faintest of heart.
One of the things first home buyers should consider when choosing a mortgage is the features it offers. Different features cater to different kinds of buyers. If you're not quite sure about how home loan features work, you might end up paying extra for features that you don't really need.
Which loan features matter to you?
No matter how fancy sounding a home loan feature is, you have to consider your lifestyle, goals and how it could benefit you. Sige To avoid paying for the wrong add-ons, consider the value and benefits of these features when choosing a mortgage:
Redraw facility. This home loan feature allows borrowers to withdraw their extra payments should a need arise. It is useful because any payments made over the minimum will build up redraw, which you can access when needed. It's essentially a safety net because many borrowers, particularly first homebuyers-often don't have much money left after their home purchase.

Mortgage offset account. A 100% offset account runs in conjunction with your home loan account. It operates like a saving account, with an interest rate equal to that charge into your loan account. With a mortgage offset account, you may receive no interest income from accumulated savings. The amount is instead offset against the loan balance.
For example, if you have a mortgage of $300,000 and you have a balance of $10,000 in your offset account, you only pay interest on $290,000. Interest is calculated on a daily basis so over time it helps to reduce interest payments. This will work in your favour if you have substantial funds in it, otherwise, savings may be minimal.
Partial offset loan. A partial offset account has the same principle as a 100% offset account—only, as the name suggests, it works in partial. When you put cash into this account, you only offset at the interest rate applicable to the account. As with a 100% offset account, this may only work if it has substantial savings in it.

Portability. This lets you keep the loan when you sell your home or investment property, even if you purchase another. It is also known as security substitution. This is going to be more valuable to a borrower who expects to move houses a lot frequently or who invests in properties and trade them frequently.
It comes with restrictions concerning the values of new and old property and the settlement dates on these two properties. Ask your lender or broker for more details regarding these restrictions.
Additional repayments. The ability to make additional repayments is a fantastic home loan feature that may save you money on the interest you pay over the term of your loan. This feature will benefit all types of lenders. After all, who wouldn't want to save money?
Not all home loan features will work for you, as every borrower has different needs. If having easy access to cash means you're more likely to spend it, for instance, then a redraw or offset account might not be in your best interests.
Understanding each feature's benefits will help you narrow down choices, leading to a more informed decision that could save you money.
Term and costs
When choosing a mortgage, it may be worth your while to consider the loan term and costs, aside from the features it offers.
Loan term. If you can afford to repay your loan faster you may save substantial amounts in terms of the total amount of interest you pay.
For example, the following table which shows the total amount of interest paid on a loan of $400,000 with an interest rate of 4% and the monthly loan repayment (interest paid does not include the principal amount of $100,000):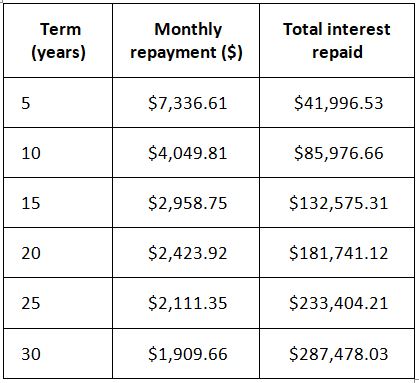 The faster you repay the loan, the less interest you may pay. The difference in the repayments between a loan of five years and a loan of 30 years is just over three times more on the shorter loan, but the interest paid is more than seven times less.
Keep in mind that this is just a sample repayment scheme, for more thorough information about your home loan, talk to your mortgage provider.
Additional costs. It's important to distinguish between fees you will definitely have to pay and fees you might have to pay such as:

Additional repayments fees. Some loans have a fee if you make a lump sum payment. When charged, it could be a set fee. On fixed interest rate loans, additional repayments are generally considered a privilege and the fee may be significant.

Break cost. Break costs are usually charged when a borrower exits a fixed interest rate loan before the end of the fixed period.

Combination loan fee. Most lenders may allow borrowers to take out a combination loan. For example, you might borrow $500,000 and have $250,000 variable and $250,000 fixed. The combination loan fee is the additional amount you may pay to take out a combination loan. Many lenders do not charge to have a combination loan, but others may charge up to $600.

Deferred establishment fee. This is a fixed amount charged if the borrower exits a loan within a certain period of loan establishment, usually around three to five years.

Direct debit fee. If your loan is not with the same institution you do your banking and you have your loan payment automatically transferred to your lender, you may be charged a direct debit fee. These fees can be significant, for example, $3.50 each, which would add over $14 a month (or $168 annually) to the cost of your home loan if you make weekly payments.

giroPost fee. A growing number of institutions allow their customers to conduct transactions at Australia Post outlets using the giroPost system. You may have to pay for a giroPost fee to make a withdrawal using this system.

Late payment fee. If you fall behind in your loan payments you may be penalised. The penalty can be in the form of a higher interest rate on the outstanding amount or a flat fee after the payment is overdue for a set period.

Mortgage discharge fee. This is the lender's charge to transfer ownership of a property to the borrower when the loan has been repaid. It covers the lender's legal and administrative costs. Generally, the government transfer fees must be paid in addition to the quoted amount. These vary from state to state.
How can a broker help?
A mortgage broker is an expert providing financial advice to home buyers. He or she stands in as a guide through the complexities of your mortgage application. A broker has access to various loan products through a panel of lenders he or she is accredited with. In the past five years, consumer use of brokers grown by 29% to 59.1% market share, says the Mortgage & Finance Association of Australia.
Before you meet with a broker, make sure that he or she has a license to give you loan advice. Your broker should be:
Accredited under the National Consumer Protection Act
Have a Certificate IV and preferable a Diploma in Financial Services
A member of the Mortgage & Finance Association of Australia (MFAA) and/or the Finance Brokers Association of Australia (FBAA)
A member of the Credit Ombudsman Service Ltd (COSL), which is an avenue for borrowers to source independent dispute resolution help
You may use the Australian Securities and Investment Commission Connect's (ASIC Connect) Professional Registers to find licensed brokers. In your search, use the following lists on the register:
Credit Registered Person
Credit Representative
Credit Licensee
You may also use our Find a Mortgage Broker page to find a broker near you.