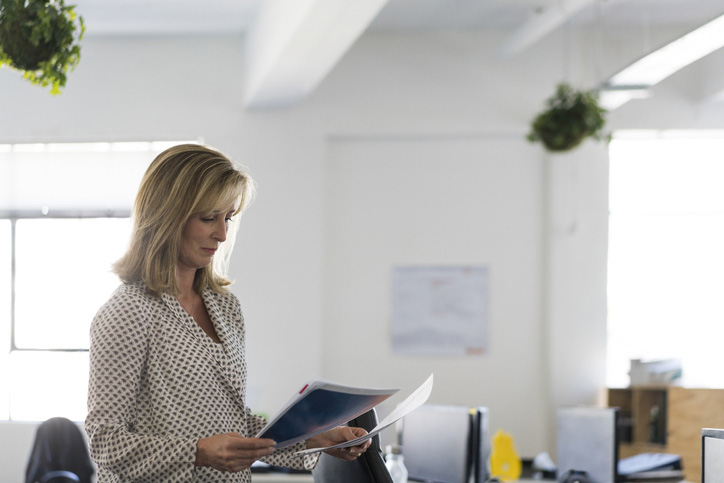 It's the first step to take towards owning a property, the first impression you will make on the bank, and the best way to reveal the perimeters of your budget.
A pre-approval is more than just added assurance and newly enlightened confidence throughout the buying process, but rather the means by which to secure the home of your dreams, strategically. Put simply, a pre-approval is when you approach the bank and ask them, 'how much are you willing to loan me?'
How to apply for a pre-approval
A pre-approval can be done two ways – one of them being the more reliable option.
Whilst you can easily do a pre-approval through the bank's online portal, it may not always provide an accurate result of how much the bank would be willing to give you once you apply for a formal approval (take that step to completely securing the loan legally, on paper). The reason for this potential discrepancy is because system generated assessments sometimes fail to take into account all of your financial circumstances, beyond just your income.
Since your pre-approval amount will dictate your budget, and thus the types of properties you will scope out, it's advised to do a more thorough check through the bank – done through an official paper form. Although it may take longer to come back to you, the form should assess your full income, credit rating and living expenses, providing you with a more reliable result.
The bank's outcome of your assessment will give you a few figures; an estimated amount of how much they are prepared to lend you, how much interest likely needs to be paid, and the cost of your loan repayments.
Benefits of a pre-approval
Obtaining a pre-approval has a number of perks. First of all, you will be financially prepared when hunting for a property, even though you have not entered into any formal loan agreements with the bank. It makes searching for a home both flexible and less of pressure.
You may be undecided on whether you want to buy property yet, or whether you are ready to vacate your current house for a new one, so you settle on just 'browsing'. But what happens when you unexpectedly stumble on a treasure trove during a last-minute, after work inspection, just down the road? A pre-approval will allow you to enter the buying playfield at any time, at any inspection, and likely make you come across as a prepared and serious buyer to a seller.
Hunting for a house can be daunting, and even more so for first-time owners who may not be familiar with the game. Feeling overwhelmed at all the numbers being thrown around is a common side-effect. A pre-approval can provide some remedy on this front. By disclosing the ball-park of your financial limits – including how far you can push an offer or challenge an asking price – a pre-approval in this way also instils a buyer with confidence, assurance and feelings of security.
Things to be aware of
Besides taking into account the means by which to apply for a pre-approval, there are also other important notes to make. First up, pre-approvals do expire.
A pre-approval doesn't last forever; it's a preliminary assessment based on your financial circumstances at one given time, therefore it's necessary for the bank to perform a re-assessment. Most banks make their pre-approvals valid for anywhere between 3-6 months, so always ask for the date your pre-approval will expire so that you don't make any unstable promises to interested sellers.
One very important thing to highlight is that you shouldn't look into applying for multiple pre-approvals through different banks at once. During a pre-approval assessment, your record will be flagged as 'under query' and having multiple flags could imply to a bank that you may be experiencing financial strain.
Risks and shifts to consider
Whilst a pre-approval, as mentioned earlier, gives you an idea of how much a bank is willing to lend you based on your ability to repay a loan, it is not a concrete result on how much they will give you once you seek to formalise the loan.
It is a quote, not the final deal, and although you can take certain steps to bridge the gap between the preliminary loan offer and the formal one – such as giving the bank reliable data on your current finances – shifts in the market can also occur, causing changes to your pre-approval.
Therefore, there exists discussion around whether it's worth getting a pre-approval in the first place if it can't give you an accurate result of your formal loan amount. The decision is always each to their own but being without one can really put you behind other interested buyers. You almost definitely need one for auctions. And if you are not happy with the formal loan assessment when the time comes to it, you are not obliged to accept it.
Whether to team with a broker
You don't always need a broker in order to obtain a pre-approval, but with the number of lenders on the market to consider, a broker is the best expert to narrow down options and ensure you find a competitive home loan rate. A broker can also directly tend to any areas of concern or unfamiliarity, which can often take up the minds of first-time buyers.