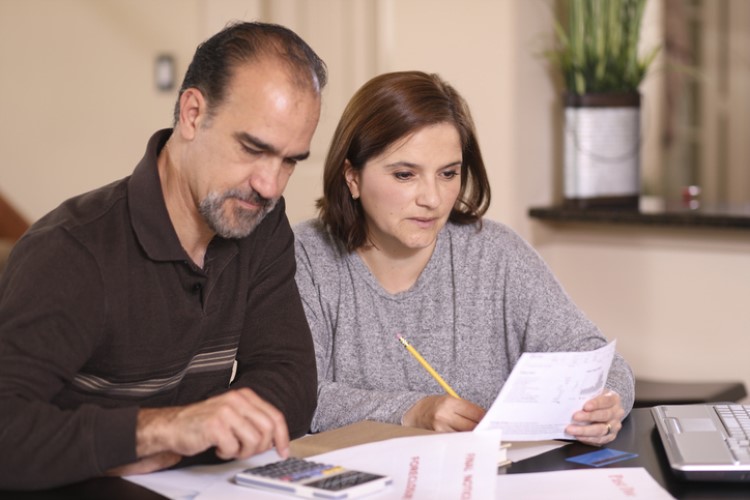 Who doesn't want to pay less when it comes to utility bills, groceries, and most especially, the monthly mortgage repayment? Finding a competitive home loan deal is at the forefront of every buyer's mind when entering the market, and being presented with the option to pay only the interest on a loan for a short period is tempting for almost every borrower.
Interest-only loans sign a buyer into repaying the interest on their loan, without having to pay the principal (the amount of money they have loaned from the bank). Because of this set-up, monthly repayments can end up being substantially lower.
For instance, a principal and interest loan on a $500,000 mortgage at 4% might be around $550 per week; interest-only, it would drop to around $390.
However, there are a few things to be aware of when it comes to this type of loan agreement.
First off, and most importantly, an interest-only loan does not lower the principal needing to be paid back to the lender – and since the buyer doesn't have to pay down the principal, it prevents them from creating equity in the property.
Interest-only can also come with higher interest fees than if a buyer was signed into a principal and interest loan, requiring them to do a few calculations as to which type of loan would benefit them in relation to their finances, loan term, and the amount they owe.
And lastly, the perks of only tending to the interest of the loan lasts anywhere up to 5 years (sometimes up to 10 years) depending on the lender, which thereafter the buyer begins to pay off both the interest and principal amount of the loan.
Since they can eventually hit a buyer with higher repayments and a larger mortgage in the long-term, it's wise to consider carefully whether this type of loan makes sense. Here are at least 3 instances where this loan type might work:
1. You're an investor
Investors take a keen eye to an interest-only loan, mainly because it aligns well with their end goal; maximising their tax deductible expenses.
Since investors prefer to avoid paying off the principal amount, and instead funnel extra funds into their non tax deductible PPOR loan, an interest-only loan can be a good strategy. It gives them the flexibility to only pay the interest, but they have the option to pay extra off the principal if they choose to.
Ultimately, an investor will need to start paying down the principal at some point – as when the interest-only term comes to a halt, both the interest and principal portions apply. At this stage, an investor may choose to refinance to access a further interest-only period.
2. You're a first-time buyer
For those wanting to ease their way into a new financial regime, an interest-only loan can help them do this. First-time buyers can particularly benefit here, as long as they are well-prepared for when the interest-only loan converts to a standard interest and principal loan.
Before a first-time buyer is hit with their first mortgage repayment, they have likely already gone out of pocket for a handful of other fees that come with buying a home. Renovations on their new property may also be underway, especially if they opted for a more affordable house in need of a face-lift.
In saying this, an interest-only loan means they don't have to pool all their extra income towards paying off the mortgage, but for a short while, can put a portion of this money into more comfortably managing other expenses.
Although an interest-only loan can come with a higher interest rate than that of a standard loan, buyers have the option to utilise an offset account, which can help lower the interest rate. They can also put extra payments down on the mortgage whenever they like, which can help build equity earlier on.
3. You're in need of extra income
Interest-only loans can provide remedy to anyone who may be experiencing tighter finances or adjusting to a sudden lifestyle change – such as needing to tend to credit card debt or a household having to rely on one income.
Once the situation settles, buyers can then opt back into a standard loan.
The year 2018 saw a downturn in the number of investors opting into an interest-only loan due to stricter regulations being enforced, which saw banks raise the interest rate of such loans.
In response, some buyers switched to a standard interest and principal loan although they still had some years left to go on their interest-only loans. With recent shifts and the nature of such loans, buyers are advised to discuss interest-only options with a finance broker, who can more thoroughly explain the risks, benefits, and whether an interest-only loan is best suited to their needs.