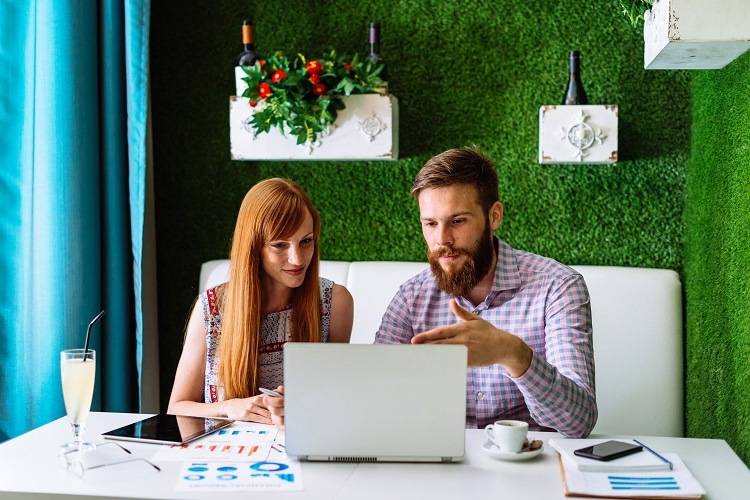 Crowdfunding. Nearly inescapable thanks to the rise of social media, the notion of many pooling money together in order to accomplish a task is everywhere. This model has already brought to life some of today's most well known products, including the Pebble Smartwatch, the Oculus Rift, and the Formlabs 3D Printer. Simply put, crowdfunding has become one of the most viable options for people who want to raise funds for projects and businesses, as well as people who want to contribute to them.
Over recent years, crowdfunding has also entered the real estate sphere. Investors who want to avoid the complications of mortgage loans, or those that imply can't afford to go it alone, often turn to this method to enter the property market.
How does it work?
While the concept of crowdfunding is not entirely new, its use in the property sector has yet to be extensively studied, particularly in Australia.
The University of South Australia (UniSA) released a study last year which examined investor perceptions on crowdfunding as a property investment vehicle. For many investors polled in the study, crowdfunding is considered "a low to medium risk investment vehicle that yields low to medium annual returns over a medium to long-term investment time horizon."
Property crowdfunding works the same way as other projects you see on platforms such as Kickstarter, Fundable, and Indiegogo. For property investors, these platforms have names like VentureCrowd, Brickraise, and CrowdFundUP.
For normal crowd funding, you'll want to include background about your company, some of your past projects, and the project you are currently seeking investors for – specifically your funding goal, expected return on investment, and the closing date of the raise.
Once approved, the project will be listed for potential funders to check and invest in. On some platforms, the amount raised is held in a third party escrow account while the project accumulates funds. When/if the target is reached, the project will then receive the funding.
For property investors, the process isn't all that different. A prospective investor will have to create their profile, browse property groups and projects, and eventually fund them. A minimum investment in a property can start from $100 to $5,500, depending on what the project is.
What are the advantages over regular property investing?
One big hurdle that crowdfunding helps investors avoid is the upfront cost of starting out in property investment. For a traditional property purchase, investors have to drum up the 20% deposit that most lenders require for a loan, not to mention paying for the mortgage payments and the eventual interest that will have to be paid as the loan matures.
Crowdfunding enables a pool of investors to share the initial costs of setting up a property investment. As homes in Sydney, for example, have already reached a median price tag of over a million dollars, having a base of investors to share the funding is a huge advantage, even if they have to divide the profits of rental income or a later sale.
In other words, this method removes barriers to real estate investing, as a young professional who would otherwise be unfit to start his or her own investment, can turn into crowdfunding to enter the housing investment market and start earning.
Additionally, there is a low level of risk involved in crowdfunding, particularly in terms of credit history. Investors' names are not involved in the title or any mortgage associated with the project or property. Thus, their credit scores will not be, in any way, impacted should the investment go south.
Lastly, investors are not stuck with the investment for a long time. In fact, when the returns of their investments have already been achieved, they can either take them to their pockets or reinvest them into other investment opportunities.
Does it work like a REIT?
Property crowdfunding is not the same as subscribing to Real Estate Investment Trusts or REITs, which are publicly traded investment options handled by portfolio managers.
While REITs give investors shares in a real estate company, crowdfunding provides funders with stakes in a specific property or project. The they also usually involves higher costs and lower rates of returns.
How to tell if crowdfunding is right for you?
This investment channel is a perfect alternative for those who are eager to enter the market but do not have the means to save a deposit for a home mortgage.
Crowdfunding is also attractive if you do not want a long-term commitment in an investment. However, it is important to note that the returns are dependent on the size of your investment, so a small investment will not give you the same amount traditional property investment would usually give.
For investors who have already entered the market through the traditional route, crowdfunding can still be a vehicle to diversify your earnings. The platform allows you to personally experience picking properties which you think would do well as an investment.
Crowdfunding is also an alternative way to make the most out of your savings. Instead of letting your funds sit on your bank account, it can pay to invest smaller amounts in crowdfunding projects for a chance to earn higher returns.
Crowdfunding and the future
Crowdfunding is already accounting for a huge part of the online alternative finance market globally, according to UniSA. Citing figures from the Cambridge Centre for Alternative Finance, the university noted that the Asia-Pacific Region, excluding China, has reported a whopping 313% increase in investment volume raised with crowdfunding to $1.2bn in 2015.
There is also the hope that crowdfunding will open investment opportunities to younger investors. The same UniSA study, which was published in 2017, revealed that only 4% of crowdfunding investors were younger than 35.
No matter what the future holds, crowdfunding seems to be here to stay, and savvy investors should be able to harness its advantages as a vehicle for property investment.