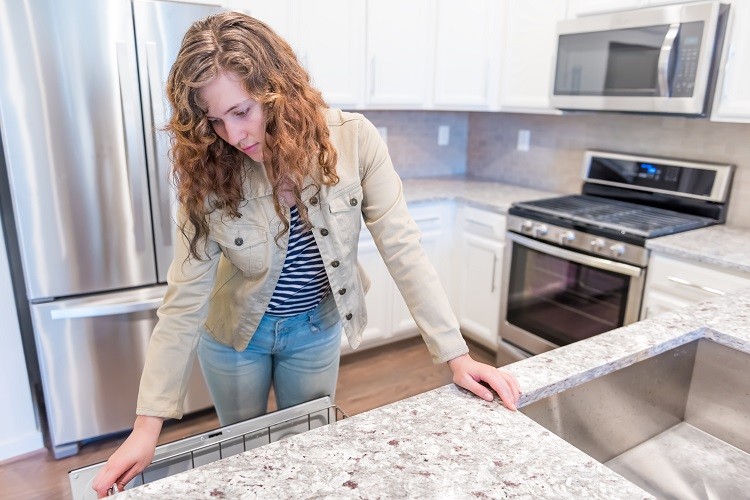 Buying a property is one of the biggest decisions most people will ever make, so you should make that the property you are going to buy has a sound structure, is pest-free and properly maintained. In order to do this, you will need to conduct a number of property inspections throughout the purchase process.
Personal inspection
An open-house viewing is the first chance you get to inspect a property. It offers a great opportunity for you to see the overall quality and features of a property. If possible, take someone else along with you, as that can person may be able to see potential issues and faults you may personally overlook.
What should you inspect?
To help you with your personal inspection, we have compiled a list of the things that you should check inside and outside the house you are buying.
Inside the house
Bedroom: How many bedrooms are there? How is their size? Are there built-in wardrobes?
Bathroom: Are there broken surfaces or damaged enamel? Cracked or lifting tiles and loose grout may be signs of water damage. Check if pipes have leaks, as well as if the toilet flushes properly and refills without an abnormal noise. Also make sure to check that the shower screen seal is correctly fitted.
Kitchen and laundry: Inquire about the age and quality of the benchtops and cupboards. Make sure there is room for all your appliances.
Taps: Check the colour and water pressure, as well as how well they drain.
Walls and ceilings: Are there cracks? If the damage is severe, repairs might cost thousands of dollars.
Doors and windows: Do the doors and windows open and close properly? If not, the frames may have warped (if they are wood) or rusted (if they are metal).
Flyscreens: Make sure they are fitted where necessary and are not damaged.
Floor coverings: Check the carpets for wear and tear and whether they need to be replaced. Lift rugs to make sure they are not covering any damage.
Furniture: Think about how your furnishings will fit with the property, whether you will need to replace them and what you may need to add.
Insulation: If you can look through the manhole into the roof, do so to check the age and condition of the insulation. In addition, ask if the walls are insulated.
Heating and cooling systems: Ask how old the units are, how well they perform and when they were last serviced.
Electrical wiring: If you find old-fashioned switches and sockets, check if they need to be replaced.
Power points: Check if they are all working, as well as if there are enough points in the right places and whether you will need to add more.
New paint: Paint is often used to hide faults, so run your hands over the walls and look at them from different angles to see if there are any problems. To see the paint job in a better light, consider inspecting the property on a bright sunny day, preferably during daytime or lunchtime.
Damp: Are there stains, water marks or paint damages? Use your sense of smell (as paint might have been used to hide damp).
Mould: Is there mould in the bathroom? If yes, it may be a sign that there is a ventilation problem to fix and that you will need to re-grout and repaint.
Pests: Look for signs of pest trouble (such as rats, mousetraps or poisons). Look particularly for signs of termite damage (such as sagging floors, springy floors and steps, and hollow-sounding beams).
Outside the house
Orientation: Which direction does the house face? It will give you an idea of the temperature of the living area.
General appearance: Check the overall state of the property. Look for damaged windows, cracks in the brickwork or cement work and whether repainting is needed.
Extensions: Check the quality of the workmanship on any extensions and look for the council approval.
External structures: Make sure carports, sheds, pergolas and decking are stable and in good condition.
Privacy: Is the property overlooked by neighbouring houses? If so, it can affect your enjoyment of your external spaces. Consider whether screens, fences or high-growing plants or trees will fix the problem.
Fencing: Do fences and gates need repairs? If so, find out your share of the cost.
Garden: Check its general condition. Are there sufficient taps for watering? Will its size and shape meet your needs? How much work will be required to maintain or improve it? In addition, check the age, condition and type of trees in it as well as whether any trees – including those owned by neighbours – have the potential to damage your property.
Roof: Are there missing, cracked or sliding tiles? A sagging roof may be a sign of underlying structural issues.
Gutters/downpipes: Look for leaks, rust, warps, holes and signs that the gutters overflow. If there are trees nearby, think about whether their leaves will cause problems. Check whether the downpipes are in order and fixed well to the stormwater drain.
Drainage: If patches in the garden are wet or muddy, it may be a sign of poor drainage. Look for any water damage on both the property itself and any surrounding structures.
Swimming pool/spa: Are there cracks or bulges in pool bottoms and sides? How are the lighting, filtration and heating systems? Check for evidence of leaks, repairs and maintenance, as well as the condition of the surrounding paving.
Fuse box: Is it modern? Does it meet safety requirements? If in doubt, get an electrician to check the box as well as the house wiring.
Asbestos: Were asbestos used? Where? (Most often, it can be found in walls, roofing and fencing.) Inhaling asbestos dust can cause serious health problems so, if there is any doubt, bring in a professional to do the assessment and removal.
After conducting the inspection, make sure to document all your findings and estimate how much any repairs will cost you. Then have a good think about whether the costs of repairing outweigh the benefits of buying the property. If you are proceeding with the purchase, it is best to seek help from the experts.
Professional inspection
While a personal inspection can tell you a lot about a property, it cannot beat what a professional eye can see.
After you conduct a personal inspection, you should call in a licensed builder, surveyor or architect to complete a professional building inspection report. The expert will inspect the property for any structural defects that you may have missed, as well ensure that the property conforms to the Australian building code. A qualified inspector can look beyond cosmetic renovations or repairs and even identify if they are safe or not, thus minimising issues of "unforeseen damages".
A professional pest inspection is also necessary, especially if you found out during your personal inspection that the area is prone to pests. Experts advise conducting pest inspections simultaneously with building inspections. A pest inspector can assess any existing damage the building inspector detected, as well as any potential damage pests can cause in the future, and determine the extent of repairs to be done.
Since both building and pest inspections are usually (and should be) conducted before the contract signing, you can withdraw your offer if the inspection reports reveal significant issues with the property.
Pre-settlement inspection
As a buyer, you are entitled to a pre-settlement inspection that is, of course, conducted at some point before the settlement. Although it is not an obligation, you should not skip this procedure. If you do skip it, you might find the things you bought with the house missing, replaced or broken down, or unwanted things left behind by the former owner.
Ideally, you will want to conduct this inspection as close to the settlement date as possible, but it depends on the sellers' circumstances. If the sellers (or their tenants) are living in the house until the settlement date, then you should inspect the house after they have left – but prior to the actual settlement day. If you try to inspect the property while they are still there, you might not be able to check everything.
What should you inspect?
Before you formally take ownership of a property, you should investigate the following:
Is the property (both its interior and exterior) clean and in good condition?
Have the previous owners damaged the property in any way?
Are all items included in the sale there?
Are all the fixtures and fittings functioning?
Was there any excess rubbish or waste left on the property?
If the house is not in the same condition as it was when you signed the contract, you will need to involve your conveyancers or solicitors to solve this issue prior to settlement – Ideally the seller will either do the repairs themselves or reimburse you for the expense.