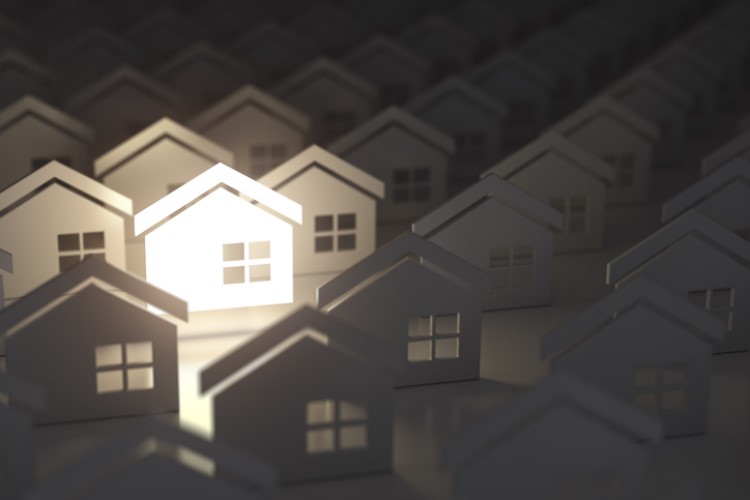 Buying a property is a life-altering decision that may even be stressful. There are many factors to consider before going to the market to look for the perfect house—whether be it's meant as an investment or as a house to live in. You need to do your due diligence first before submitting your home loan application.
Here are some things you may have to check before going ahead with a home purchase:
Lifestyle and responsibilities. Are you ready to take on the responsibility of a mortgage? Whatever your answer may be, you need to think long and hard about your current lifestyle and responsibilities. Will you be financially sacrificing a lot for your loan repayment? Will your quality of life be negatively affected by a mortgage? Will your responsibilities suffer? These are just some of the questions you may ask yourself to determine if you're ready.
It may be ideal to have a list of questions you can ask yourself to determine if you are ready for the home buying process and homeownership.
Below is a sample self-assessment checklist:
Self-assessment checklist

Question

Answer

How much money can I afford to spend on a monthly mortgage repayment?

Will managing a mortgage affect my lifestyle negatively, considering the extra cost?

How much money am I willing/able to pay for a deposit and other related costs?

Is my current job stable and do I plan to live here for the next 2-3 years?

Do I have ample savings to cover my repayments should I become unemployed?
For example, you are applying for a mortgage as a couple and asking yourselves the above questions.
In answering the questions, you found out you only have $50,000 for a deposit and other costs that home buying may entail. You also found out that your spouse's job security is unstable—they work on contract, and there is a chance that they may lose their job in the next 12 months. You also only have 3-months' worth of mortgage repayments saved that you can use should both of you become unemployed, and a mortgage will likely affect your lifestyle, forcing you to cut back on a lot of living expenses.
These may seem like such simple questions, but they may help you see the whole picture of your financial situation. By reflecting on your current lifestyle and responsibilities, you may have a better understanding of your capacity as a home buyer. Be honest with yourself and with what you can and cannot take on. Going into the property market without thinking twice—even thrice may be risky and could cost you your financial stability.
Finances. Your finances are greatly entwined with your lifestyle and responsibilities. Let's face it—we need money to sustain the lifestyle we have and to fulfil our responsibilities. You can't simply ask a lender to let you borrow a certain amount of money without proof you can make the repayments.
Look at your finances and assess your credit file. Bad credit history may stand in the way of getting a home loan approved. Get a copy of your credit report before going lender-hunting, so you can check if there are problems you have to address before applying for a mortgage.
To get a credit report, you may contact national credit reporting bodies (CRBs) such as Equifax Australia, Experian, and illion. They may be able to give you a credit report once every 12 months for free.
Also read: When is the best time to buy a house
The costs. Consider the full costs associated with buying a home. Don't think for a second that you only need a deposit and you're good to go. Here are the costs you may incur on home purchase:
Deposit (usually 10-20% of the total home purchase price)
Lender's Mortgage Insurance if your deposit is less than 20%
Stamp duty (varies from state-to-state)
Legal and conveyancing fees
Inspection costs
Other costs for utilities, moving rate, strata fees, and home insurance
Again, a checklist may help you keep track of the costs you have to pay for home aside from your deposit. A checklist may include:
Home buying costs checklist

Fee

Estimated cost

Amount saved

15% deposit

Stamp duty

Lenders Mortgage Insurance

Legal fees

Transfer registration fee

Building and pest inspections
The mortgage. There are many home loan products out there but finding the right one for you and your goal can be daunting. You must be ready to scourge the market to find the best deal. Consider the following when looking for a home loan:
Interest rate. When choosing a lender and a home loan, consider the interest rates. Make sure to look at the comparison rate—including the interest rate and other fees involved in the loan. This will give you a better picture of the amount you may be paying for your mortgage.

Fixed or variable rate. Do you want a fixed-rate or a variable-rate loan? A fixed-rate loan has the same interest rate for a fixed period, within the overall timeframe of the loan. After the fixed period ends, your mortgage will switch to a standard variable rate loan. Meanwhile, a variable-rate loan means your interest rates may vary. On a fixed-rate loan, you will pay the same interest rate for a period of time, while on a variable-rate loan, your repayments may rise and fall along with the market.

Loan term. One of the most important factors you may consider when looking for a mortgage is how long you are willing to pay for your home—it's a huge responsibility to take. Ask yourself if you're willing to repay the mortgage for 10, 15, 25 years. Do you think you will have a stable financial situation for the years you have to pay for the mortgage?

Loan features. Do you want a redraw facility and make extra payments on the loan? Or perhaps you want an offset account? Ask yourself want loan features may benefit your finances and would make it easier for you to repay a mortgage. If you are unsure, you may consult your lender about the features they offer.
Also read: Loan application checklist
Your documents. Now that you've done your research, it's time to organise the paperwork. Gather all documents necessary for your home loan application as it may help expedite the process. The following are some of the documents you need to prepare for your application:
Latest payslips or last two years' tax returns
Identification such as a passport or driver's license
Living expenses
Six months' worth of bank statements
Recent credit card statements
Other proof of assets
Other proof of liabilities
The property itself. Your home loan application may be futile if you're unsure about the home you want. It's important to have a clear sense of what kind of property you want. Consider taking notes of the features you want a house to have. You may consider the following:
Type—do you want a unit, studio, or townhouse?
Location—should the property be close to your work? Your children's school? Should it be in an established area with various infrastructures? Do you want to live near a capital city, or do you want to be closer to nature?
Accessibility—should the property be accessible via public transportation?
Other features—how many rooms should the house have? Should it offer a pool? How spacious is the garage?
Reflect on why you want to buy a house and how it can improve your life. The home buying process is quite stressful. In fact, one in two Australian's mental and emotional wellbeing is affected by the stress home buying incurs, according to Allianz. Don't let it burn you out.
If you're feeling overwhelmed by this process, you may consult a professional to help you out. A mortgage broker whose expertise is helping homebuyers find the best deal to finance their home may be able to assist you. Don't have a mortgage broker? Find one near you.