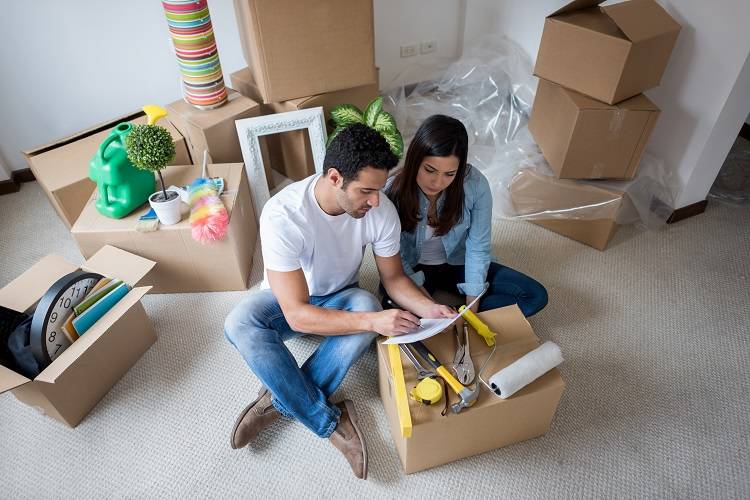 Applying for a home loan is a long and complex process, involving everything from credit and reference checks to verification of employment and income.
To ensure that you have the best chance of getting your loan approved, we've compiled a checklist of some of the information a lender may require when assessing your mortgage application. Remember that requirements vary between financiers, so confirm the exact documentation you need directly with your lender or mortgage broker.
Personal Information
Full employment history
Current and previous addresses
Details of your current assets – anything from a car, motorbike, or boat to other properties and the like
Proof of your income and current outgoing expenses
Employment documentation
Current records of your salary
Latest tax return/notice of assessment
If you are self-employed or cannot easily demonstrate your salary with pay stubs, three years' worth of tax returns
A letter from your employer stating the tenure of your employment (if possible)
Other documentation
Proof of Identification: Enough to pass the 100 point check, which can include your passport, birth certificate, etc.
Copies of recent credit card statements, confirming your credit limits
Front page of the sales contract
Six months' worth of bank statements to confirm a genuine pattern of savings
Statutory declaration stating that funds gifted for the deposit do not need to be repaid (if applicable)
Council rates notice for any properties you own, such as investment properties
If purchasing an investment property, confirmation of rental income for the property (real estate agency letter)
Completed application for First Home Owner Grant (if applicable)
If you plan to reduce your credit card limit to improve your borrowing power, make sure you request the reduction with your card provider at least a week prior to applying for the loan. As you need to provide evidence of the decrease to the lender, this allows time for the card provider to send you written notice of your new credit limit.
Costs of buying
First homebuyers are often shocked at the number of expenses involved in buying a property – from legal and bank fees to government charges, the costs add up.
You should budget for these expenses as a general rule, and while they may vary, the some of the most common expenses include:
Lenders mortgage insurance (LMI):
You will need this if you are taking out more than 80% of the property's purchase price to borrow from the bank. LMI protects the lender against the possibility that the borrower will no longer be able to afford their loan repayments.
Stamp duty:
The taxes the government will put on your mortgage documents and on the property itself. While the actual cost of stamp duty will change depending on where the property is located and a host of other factors, rest assured that this is typically an expense you will have to set aside some money for.
Conveyancing:
The process of transferring ownership from one individual to another through solicitors or conveyancers. This is the actual pen and paper process behind buying and selling of the home, and it won't be free. A good conveyancer, though, will be worth their price tag in the quality of their advice regarding every step of buying or selling a property.
Building and contents insurance:
This is something you need to think about once contracts change hands: the policy that covers the actual bricks and mortar of your property or home (building), along with its chattels, such as carpets, tiles and curtains (also known as contents).
It's quite common for homeowners to get combined coverage for both the building and the contents, although you can get separate policies if you want – say if you're buying a building as an investment property and don't need to insure what's inside of it.
Policies vary widely in price and scope, so make sure you carefully read the terms and conditions of your building and contents insurance product. Owner-occupiers will have to consider having the contents of their homes insured.
Moving costs:
These can vary from person to person, but generally they include things like utilities connections, cleaning, and removal in addition to the actual cost of paying a moving company (or paying for gas, van rental, and the like if you're doing the moving yourself)
Strata searches and building and pest inspections:
Be sure to organize a strata search and pest inspection before committing to buy a property. Even though this may seem like an unnecessary expense, it's actually anything but: by getting a clean bill of sale on the property before you buy it, you will almost certainly save money in the long run, not to mention the peace of mind a full inspection will give you.
This article was originally published in August 2010, and was updated for style, formatting, and clarity in December 2017.