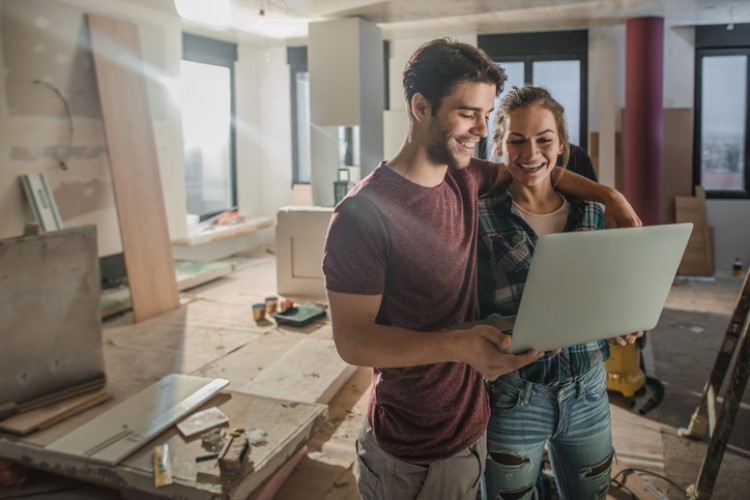 A great way to utilise unused space in your backyard is to build a granny flat — not only will it be able to provide additional living space for you and your relatives, but it can also serve as a steady stream of income if you ever decide to rent it out.
Granny flats are easy to build and maintain. Many households can easily set up granny flats in their backyards. They are considered as secondary dwellings, which mean they are erected on the same land with the principal residence.
Regulations often define granny flats as self-contained dwellings with their own separate entrances, living spaces, kitchens, bathrooms, and bedrooms. They are usually detached from the main residence, but can also be constructed as an extension of the house. You can also convert a spare room in your existing home and make it a granny flat. The most important thing for a structure to be considered a granny flat is for it to have its own pathways and entrances.
General guidelines in building a granny flat
If you are planning to build a granny flat, it is best to consult your local council first to find out specific regulations that apply in your area. However, as a general rule, granny flats should meet the following criteria:
The granny flat should be constructed on a property zoned for residential use.
The property where the granny flat would sit should have a size of at least 450 square metres.
The granny flat should have a maximum living space of 60 square metres. Its veranda or patio space should not exceed 12 square metres.
There should only be one granny flat in a property.
The granny flat should be owned by the same person who owns the main residence.
It cannot be built on a property under strata, subdivided, or community title.
Different states, different rules on granny flats
As mentioned earlier, each state has its own specific set of standards and rules when it comes to building and renting out a granny flat.
In New South Wales, you should get a go-signal from a certified accreditor before constructing a granny flat. Make sure that you get approval first or you risk getting fined. The state allows granny flat owners to rent out the dwelling to unrelated parties.
On the other hand, it is hard to get approval for a granny flat in Victoria, especially if you are planning to rent it out. In some areas, renting it out for income is not allowed. This means that you can build a granny flat but only a "dependent" person is allowed to live in the dwelling. You may also be permitted to use the flat as a home office, a personal studio, or an extra living room. The same goes for those who are planning to build a granny flat in Queensland. Check with your local councils if you live in these states to avoid any repercussions.
You would not have any problems building and renting out a granny flat in Western Australia, Northern Territory, Tasmania, or in Australian Capital Territory. These states allow homeowners to use granny flats as a source of income.
Do not try, however, to rent out a granny flat in South Australia. The state prohibits homeowners from using granny flats as a rental or investment property.
Check out this calculator if you need to know the upfront and ongoing costs of buying a home.
Is it costly to build a granny flat?
The cost of building a granny flat varies — it depends on the quality of the build you are gunning for, as well as the purpose of the flat. Constructing a granny flat could take as little as $20,000 to as much as $200,000.
In choosing how to set up your granny flat, there are several options you can consider. There are prefabricated and modular homes that can be installed in your backyard, but you can also build a granny flat from scratch.
When it comes to financing the construction of your granny flat, you also have a range of choices. You can either use the equity you built in your home or apply for another loan. However, it would help if you were prepared to have your home revalued.
You can also ask your lender if they offer loans specifically catered to the construction of granny flats. Another alternative is to refinance your existing home loan with a new credit provider.
Your Mortgage's mortgage brokers might be able to find a home loan that fits your needs.
The upsides of having a granny flat
Building a granny flat is an affordable way to own an investment property. If you are not yet ready to buy a separate home as an investment, you can start with constructing a granny flat first.
A granny flat could help you make extra money by renting it out. Depending on the location of your property, your granny flat could be able to generate several hundred dollars of rental income per week, which could help cover the costs of your mortgage.
Compared to a separate investment property, a granny flat is easier to maintain and look after given its proximity to your primary dwelling.
A granny flat also boosts the value of your property, especially if it is legally compliant. You would be able to sell your property at a higher value if you have a well-maintained granny flat.
What makes a granny flat a great rental property
When you decide to have your granny flat rented out to tenants, it is essential that you take note of the following:
Consider the safety and privacy of your tenant. The granny flat must have a separate entrance and pathways from the street to give your tenants their own access to the dwelling.
Make sure that your principal residence is located in a desirable suburb. Location is still king when it comes to granny flats — the more accessible your property is to places of interest like shopping malls, hospitals, and offices, the more profitable it will be.
Design your granny flat as you would your own residence. Make sure that your granny flat is something you would be comfortable living in. Leave room for tenants to put their personal touches, like having the granny flat painted in neutral colours.
Planning to buy a fixer-upper? Your Mortgage has a guide that will help you understand the dos and don'ts — click here to read.
The cons of owning a granny flat
While there are several upsides to owning a granny flat, there are also some consequences that you need to consider.
If you decide to rent it out to unrelated parties, be prepared to deal with tenants. You need to develop patience as you might encounter tenants with different personalities.
It would be best if you also prepare your wallets for costs associated with the maintenance of the granny flat. Related expenses do not end with the construction of the granny flat — you should also think of the charges needed to maintain and keep the property in shape.
Another factor you should look into is the capital gains tax that you might need to settle if you sell your property down the line. If you use your granny flat for income, then you would be required to pay capital gains tax.
Curious about what taxes you need to settle when you invest? Know more about taxes by reading this guide.
Comparing a Home Loan
Not sure if you are financially ready to have a granny flat? Or maybe you are but don't know which lender you can go for? Talk to experts — they can help you access your financial health and assist you in determining how much you really need to afford building a granny flat. They would also be able to help assess your property to see if a granny flat would be an ideal investment option for you and your family. And, you compare home loan rates right from many different lenders in the country