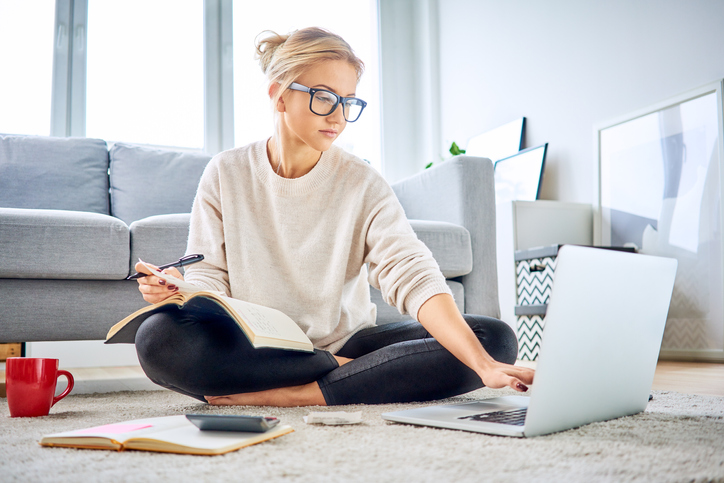 Do you have plans to buy a home soon? If so, then it might be best to do some planning before actually heading out to look at properties to purchase. While budgeting, establishing affordability, and figuring out the impact of interest rates are not necessarily the most fun parts of the process, they are arguably the most important.
Looking at your finances will require you to crunch numbers, which may be confusing for some. However, mortgage calculators are now available online — these tools can help you understand complex mortgage terms and calculations. Doing the math is a piece of cake with these tools.
Online mortgage calculators are automated tools that help you determine information about a mortgage depending on a number of variables, including the length of time it will take to pay off the mortgage or the amortization period, the amount of the mortgage itself, the interest rate, and the frequency of payments. Because it is automated, all you have to do is fill in the required fields and the calculator will generate the specified results. Different calculators are available in Your Mortgage depending on the kind of information that you need.
What calculators are available?
The How Much Can I Borrow? Mortgage Calculator is a good place to start. It asks for your annual pre-tax income, your monthly living costs, and your current debts. Once you hit "calculate", the calculator will generate an approximate amount that a lender will loan you for your mortgage, keeping in mind the standard debt ratios adhered to by most regulated lenders, which is at 80%.
You can also try the Rent or Buy Comparison tool, which allows you to determine whether your finances will be in a good shape to buy a home in a specified number of years.
If you are planning to invest in a property, then the Can I Afford An Investment Property? Calculator is your best friend. It estimates the amount of cash you will require on a monthly and annual basis to fund your investment property. It also gives an indication of the changes in the amount of tax you will pay due to owning an investment property.
How are mortgage repayments calculated?
As a first-home buyer, you may not realize how the purchase price of a home turns into a monthly payment — the Home Loan Repayment Calculator has your back. With this tool, all you need is to supply the amount of the loan, the length of the loan term, and the interest rate, and the calculation will provide you with an estimate of your home loan repayments.
Take note, however, that the results are only estimates. Still, it is easy to play around with the numbers to see how changes directly impact the amount of your repayments.
Once the initial calculations are completed, you can also see what your repayment amounts would be if you choose to make mortgage payments on a weekly, fortnightly, or half-monthly basis. Know the difference between the last two: Fortnightly is when you make annual repayments divided by 26, and half-monthly is when you make annual repayments divided by 12 divided by two fortnights in every month. Even though both repayments occur every second week, one will help you pay your home loan faster because you're paying off more principal each repayment.
Is there a calculator for lenders mortgage insurance?
Let's not forget the other particulars that are included in your home loan apart from the amount of the mortgage itself and the size of the home loan payments relative to the payment frequency. If you're coming to the table with less than 20% of the purchase price of the property as a deposit, then your lender is going to require you to get lenders mortgage insurance.
LMI is an extra cost, and it can mean the difference between buying a home now and waiting, sometimes years, to come up with enough of a deposit to buy a home you want in a location that you desire. The Lenders Mortgage Insurance Calculator will help you figure out whether or not you would rather pay the insurance premium or wait and continue to save. This calculator takes the cost of the home, the size of the home loan, and whether or not you're a first-time buyer, and calculates an estimate of your mortgage insurance premium, which can either be paid upfront or combined into your home loan.
How can you use these calculators efficiently?
These mortgage calculators are not meant to be used independently of each other. It is recommended to use these tools together to help manage your financial expectations. You can use these calculators even before you go to a mortgage broker or to a lender to get a pre-approval.
Before applying for a mortgage, it's a good idea to have done the legwork of keeping track of your discretionary income, which is not factored into the calculations done by either lender or mortgage calculators. Just because you qualify for a particular amount, or you got a particular amount from the calculator, does not automatically mean that you can afford that amount. There are many things, such as childcare costs, transportation costs, and other things that may impact your monthly payment that are not included when considering your ability to carry a home loan.
You will have to make sure you do your own household budgeting beforehand. If there is no wiggle room left in your budget for unforeseen housing-related costs, maybe you should think about postponing your home purchase. If you're not in a position to buy a home right now, seeing the numbers in black and white can also be the motivation you need to start tightening your belt.
You can also use these calculators with your mortgage broker — they will be able to explain how things are calculated and they will be able to guide you in arranging your finances before applying for a loan. Reach out to a home loan specialist today by visiting Your Mortgage Broker.
This is an updated version of a guide originally published on 23 February 2017.