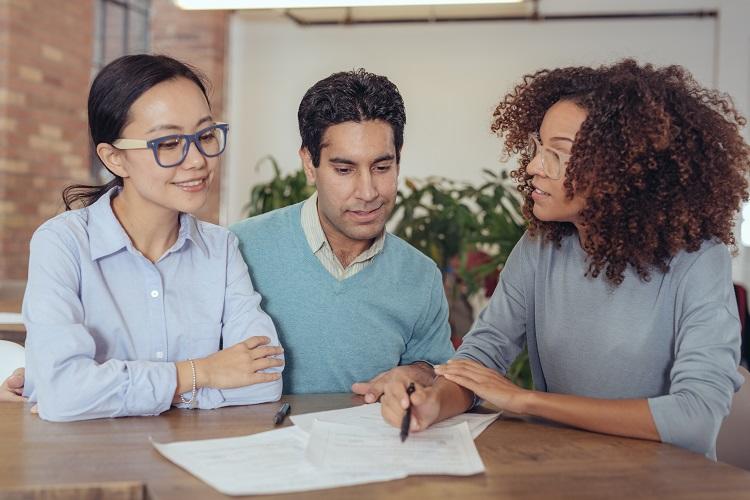 Are bank managers created equal? CEO & Founder Daniel Jovevski from SwitchMyLoan thinks otherwise. He describes how individuals can pick and choose who they deal with at their respective banks.

Once your loan has been settled, Australian mortgage holders often assume that the 'job is done' and no personal contact with the bank will be required on an on-going basis, except under circumstances that entail unforeseeable developments. That certainly is one way of approaching your banking, it is not the ideal one.

As a borrower your ultimate goal is to ensure that things run along smoothly for the term of your loan. Besides ensuring you are on the best product your bank has to offer you. You also want to make sure that you are kept up to date with all the new product features as they are released.

The benefits of building a good rapport with your bank manager are immense. Remember, neither banks nor bank managers are all the same. It takes time to find the right product with the right bank, and it takes time to build your relationship with the bank manager. If you pick and choose your bank as well as your product, you will find the advantages are indispensable in the long run.

How long do bank managers last?

The average lifespan of a mortgage bank manager is approximately three years. During the hand over period between managerial change ups, you will want to make sure you don't allow yourself to turn into another statistic on the bank's system. Not only should you always keep in touch with your bank manager, you should also scope out when their time in that position is up and start gearing up to acquaint yourself with the next manager in line.

The need to get to know your bank manager isn't so much a necessity because you may end up needing something from them on an on-going basis. Think of it as more of an insurance policy just in case anything happens in the future where you need their help. While it is never ideal to be behind in loan repayments, the future is inherently unpredictable and you simply never know what might happen tomorrow. It is unwise not to prepare for the worst, so keeping a solid relationship with your bank manager is ideal.

When times get tough

Imagine if you ended up in financially challenging circumstances and didn't have a strong rapport with the bank manager, this would essentially mean that your call would be placed in a cumbersome telephone queue before your pleas can be heard. Even then, there is no guarantee that the person at the other end of the line will approach your situation with the empathy you deserve or have the authority to afford you any leeway even if they wanted to.

One thing I have learnt as a former banker myself is that a bank manager you have good rapport with can and will afford you all that. You may be permitted to alter your borrowing arrangements so as to enable easier repayments. The bank manager may even discuss your circumstances with your accountant or financial adviser provisions that could assist with an improvement in your cash flow. In short, the significance of having that relationship built over time with your bank manager cannot be underestimated.

Here's the 5 hints and tips to look out for in an excellent bank manager
They are actively involved in the community, and are well known and respected.
They don't stay locked up in their offices, but are out there meeting and greeting people and getting to know their customers.
They genuinely care about your future prospects, and offer you products suited towards your current and future goals.
They're knowledgeable about the lending products, and they have contacts internally and external to the bank that can help you get finance quicker and cheaper.
They follow up with you during the loan application process and the really good ones keep in touch with you to say hello to see if need any assistance with your current situation after your loan has settled.