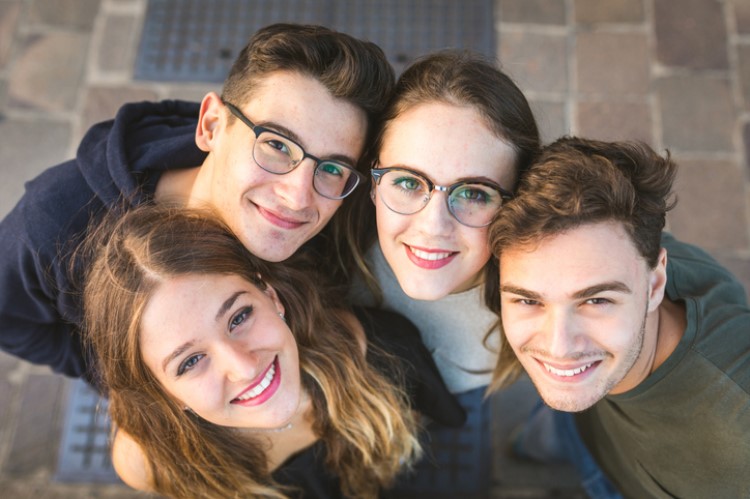 As a Gen Y, I'm sure you're sick and tired of people chiding you for spending all your money on smashed avo toast and expensive holidays. Of course, many of us can't even afford those luxuries, let alone larger purchases such as cars and houses. In fact, according to research firm McCriddle, Gen Y is more likely to be part of a registered debt agreement than any other generation. That accounts for one in three Gen Ys (25-34 year olds). The cost of living is higher than previous generations, but time-honoured strategies to keep your head above rising financial waters are more crucial than ever.
If you're venturing out into this big and exciting world, it pays to get your finances right the first time. Here are some tried and tested tips to make sure you can make the most of your money, save for whatever your heart desires, and even upgrade your avo toast with eggs and bacon on the side! (or a tofu scramble for all the vegans and vegetarians out there.)
Approach your bank about young adult accounts
Many banks and credit unions offer accounts designed for teenagers and young adults, especially those studying or undertaking an apprenticeship. These come with reduced fees, discounts on loan products and other low-cost options. If you have a bank account from the "bankbook" days at school, many upgrade you to these new accounts once you turn 18. If you're not sure, ask your bank. It also pays to shop around for the account with most benefits.
Open a high-interest savings account
Many banks and credit unions also offer "web only" high-interest accounts that reward you for making regular deposits and no withdrawals. This usually comes in the form of bonus interest. Even if you only put in $200 per month with a 3% p.a. interest rate, by the time you're 25 you could have as much as $18,915.06! That's a starting point for a house deposit or even buying a car outright!
Apply for credit cards with caution
Once you turn 18, banks and other financial institutions will bombard you with applications for credit cards, sometimes with high limits (over $5,000.) Don't take the bait – the temptation to spend up big on credit cards and only pay back the minimum amount can cost you thousands in interest. Instead, you should spend enough time to compare credit cards online or ask your bank for a student credit card with a modest limit no more than $1,000, or apply for a debit card that uses your money but "acts" like a credit card when making purchases online.
Apply for "student" or "youth" …everything
You see it all the time – student discounts, under 25s discounts...use them. They're more common than you think, and a bit of time at the start of the year applying for concession cards for public transport or other travel can save you thousands of dollars each year.
Set a budget
Setting a budget as a new adult will help you in later life. Set aside money for bills, rent, and expenses first and don't splurge on all of those uni nights straight away. You can download apps for your phone that help you analyse your spending habits so you know where your money is going. Some apps also work across your computer and phone so you can teach yourself basic accounting. Some apps are even on the Steam video game store!
Go for the bargain
Buying new sometimes isn't worth it. Take textbooks. Some textbooks you barely ever use, and it isn't worth forking out $100 or so dollars for new ones. So buy used instead. The same goes for other expensive equipment. Just need a laptop to research and write assignments? A previous generation or refurbished PC might do the trick. (You can even build your own office PC for next to nothing; the software is the expensive part.) Same goes for washers, dryers, cars, and treadmills; whatever you want you can find for far less on a site like Gumtree or eBay.
Kirsty Dunn from Gumtree says, "We continue to see an increase in the cost of living each year. However, this doesn't mean we all have to stop spending, rather just spend smarter. Purchasing either new or pre-loved items doesn't mean they're going to be second best – there's always a wealth of unique, high quality items on community marketplaces like Gumtree. Gumtree is a place to buy just about anything and often at a fraction of the price. In fact, there's more than 2.5 million listings across Australia, so there's always opportunities to find what you're looking for at a price that suits you."
BONUS TIP: Open a micro-investment account
A new initiative in finance is micro-investing using apps on your phone. This takes small investments – such as "round-ups" from purchases or small regular investments – and adds it to a large managed fund. The pooled investments then pays dividends to you as the stocks/property/bonds appreciate. This could help you with your finances in the long-term!