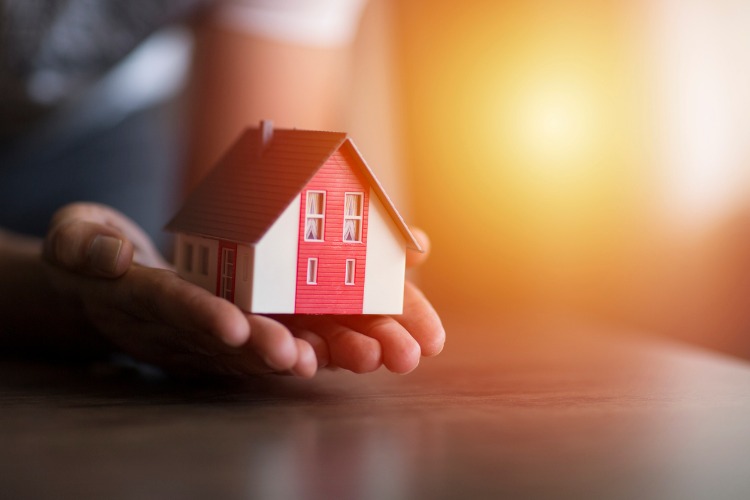 There are so many home loan products in the market that home buyers tend to get overwhelmed by the options. It can be quite a challenge especially for first homebuyers.
To make your loan hunt a bit easier, here are 5 basic home loans that may fit your needs and financial situation:
Fixed rate loan. A fixed rate loan is one of the most straightforward home loans in the market. It's a mortgage that has the same interest rate for a fixed period, within the overall timeframe of the loan. After the fixed period, the mortgage will switch to a standard variable rate a lender offers.
For example, your mortgage may have a fixed interest rate of 3.6 for 5 year. This means you are going to pay the same amount, no matter what happens to the interest rates nationally throughout this period. After the five years is up, your loan will switch to a standard variable rate.
This basic home loan can make budgeting a bit easier as you know exactly how much you need to pay for your mortgage every month. Additionally, you will not be affected if interest rates rise above your fixed rate.
Take note that some fixed-rate loans may not offer additional repayments or a redraw facility. You may also need to pay break fees should you change or pay off your loan within the fixed-rate period.

Variable rate loan. A variable rate loan means your interest rates can rise and fall along with the market. When the Reserve Bank of Australia (RBA) alters the official cash rate, most variable home loan interest rates change, by a similar (if not identical), amount.
There are two types of variable rate loan: standard and basic variable. A standard variable rate loan carries flexible feature such as offset, redraw, extra payment, and the ability to split the loan, but it is usually attached to an annual fee of $3-400.
Meanwhile, a basic variable loan carries cheaper rates and lower fees, but often lacks the flexible facilities a standard variable rate loan offers.
A basic variable rate loan may be suitable for first homebuyers wishing to keep their costs down, and those borrowers who want a simple mortgage product. However, if you want a little more flexibility you may opt for a standard variable rate loan.
To know what which variable rate home loan suits you, use our quick home loan search.
Also read: Bridging Loans 101: Buy a new property while you sell your old one
Low-doc loan. This home loan is a specialised type of mortgage that does not require the borrower to submit the usual proof of income like a tax return to prove they can afford a loan.
A low-doc or low documentation loan is for people who have income and assets but may have difficulties proving it. This loan may be beneficial for self-employed borrowers who may find it hard to present the standard documentations required for a fixed or variable rate loan.
​​​​​Some of the available features of a low-doc loan are:
interest-only option
fixed interest rates
split-loan option
line of credit
100% offset account
ability to make extra payments
To qualify for a low-doc loan, you need to present the following to your lender:
a signed Borrower's Income Declaration stating your usual income
registered business name and Australian Business Number (ABN)
12 months' worth of Business Activity Statements (BAS)
a letter from your accountant
previous bank statements (usually over six months)
old tax returns (over 24 months)
interim financial statements
However, low-doc loan interest rates are generally higher than normal mortgages, and loan policies vary from lender to lender, so read the eligibility criteria carefully before applying. You may also seek the help of a mortgage broker who has the experience with these types of loans. To find a broker near you, use our Find a Mortgage Broker page.
Keep in mind that low-doc loans typically carry higher interest rates and fees compared to more conventional mortgages. The Lender's Mortgage Insurance (LMI) may also be applied at a much earlier rate.
Honeymoon rate loan. This loan is also known as an introductory rate. It is available to first-time borrowers and offers a discounted interest rate for a certain period known as the honeymoon period. Borrowers who may have access to a honeymoon loan may get access to a reduction of around 0.5 to 1% off the standard variable rate (SVR) of a loan provider. The honeymoon rate will then last for a certain time period, and once the period ends, it reverts to the provider's standard rate.
A honeymoon rate may be discounted or a fixed discounted rate. A fixed discount is a rate that will go with the market. It is fixed for a certain level or margin below the standard variable rate (SVR). It follows the movement of the standard variable rate. On the other hand, a fixed discounted rate stays the same for the entire honeymoon period and does not rely on the movement of SVR.
This type of loan may help you build your financial capability during the early stage of your homeownership.

Construction loan. This home loan may be perfect for borrowers looking to build a home from the ground up. It has an entirely different structure from a typical loan.
The amount estimated for your home construction may not be given away in lump sum –instead, your lender may give portions of your loan amount in progression. This is called draw-downs or progress payments.
The progress payments may cover the following stages:
First stage: Slab down or base. The first loan amount may cover the cost of building the base of your home, including the foundation, ground levelling, and plumbing. It may comprise of 10% of your contract and may take up to two weeks.
Second stage: Frame. Your lender pays for the expenses used to build the frame of your property. It may take 15% of your total contract and takes up a month to complete.
Third stage: Lock up. This stage gets 35% of your contract as it is used to build external walls, doors, and insulation of the house. It may require four weeks to finish this stage.
Fourth stage: Fixing or fit in. Your lender pays for all the fixtures and fittings for your home such as shelving, cabinets, doors, and tiles. Plumbing and electrical systems will also be finished. This stage makes up 20% of your contract.
Fifth stage: Completion. This stage covers the finishing touches of your home like painting, fence installation, and polishing. This may take up to 15% of your total contract.

Once your lender gives the thumbs up for your construction loan, they will make the payments to your building during every stage of construction. Keep in mind that as every stage is completed, you will have to present an invoice from your builder before the lender issues payments.
In a construction home loan, your lender charges interest on the amount of the credit that was drawn at a particular stage of construction. For example, you get an approval for a $500,000 construction loan, but you have only used $100,000 thus far, the interest will only be charged on the $100,000 you've used.
Once the construction is done, the loan will revert to a different loan type agreed by both lender and borrower.
Take note that when getting a construction loan you still have to come up with a deposit that will cover the initial cost of materials needed to start construction. In general, your lender may require 5% down payment of the total building cost.

Aside from the typical documents required for a home loan application like IDs, proof of income and employment, list of assets, expenses, etc., your lender will also require the following:
Building contract
Building plan
Quotations
Permits
A contract with a licensed builder
Proof of builder's insurance
Knowing the various home loans available in the market can help you narrow down your choices to the best ones that may fit your needs. It may also be ideal to talk to various loan providers to get more information about their loan offerings and the loan features that you may want on your loan.