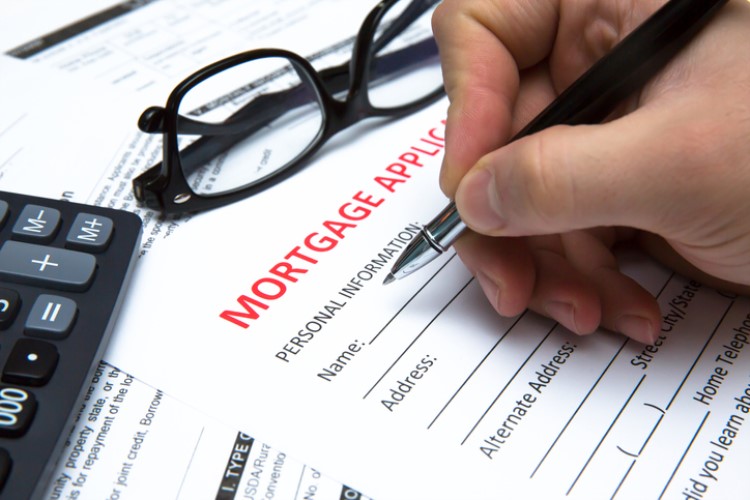 One typical mistake owner-occupiers make when choosing a home loan is looking solely at interest rates. While an interest rate will definitely give you a rough idea about how much you will be paying for your loan, it is just one of the many features you should ponder when deciding which mortgage product to take.
There are many loan features that can not only help you save money, but also assist you in achieving the optimal financial health. Taking out a loan is particularly daunting for first-home buyers. Since their knowledge and experience in the market is fairly limited, it is highly advised to do extensive research about the products currently available in the market and their features.
Your Mortgage compiled these four home-loan features that owner-occupiers should include in their checklists for when applying for a mortgage product.
1. Redraw facility
A redraw facility is a home-loan feature that provides an opportunity for you to access the additional payments you have already made to your loan. Think of it like saving for a rainy day — you make extra repayments and the amount you amass by doing so will be accessible to you whenever you need it.
The redraw facility feature is useful for budget-conscious owner-occupiers who might be planning to save for a renovation, a property investment, or any other big purchases.
How does a redraw facility work?
For instance, let us assume that your monthly repayment is $1,500. Instead of paying just that, you shell out an extra $300 every month. In a year, you will have made $3,600 worth of extra repayments. Should you consistently make extra repayments for the next four more years, you will be able to accumulate $18,000 in your redraw facility that you will be able to access to for a certain fee.
Take note that lenders have different rules on redraw facilities. Some may only allow a certain number of withdrawals per year while others might charge extra for excessive withdrawals. It is best to clarify the terms of your home loan first before sealing the deal.
Getting a mortgage product with redraw facility is for owner-occupiers who want to save on their loan. A redraw facility will not only help you save a certain amount in interest and reduce the term of your loan; it can also provide you a way to save for whatever comes your way in the future.
2. Offset account
An offset account is often confused with the redraw facility feature. While both let you access a pool of funds you made on top of your home-loan repayments, they work quite differently from each other.
If you have a savings account, then you can easily understand how an offset account works. An offset account allows you to create a high-interest savings account that is linked to your home loan.
How does offset account work?
The great thing about an offset account is that the amount of money you save in it is accounted daily against your loan balance. This means that you will not be paying interest on the entirety of your home loan, but only on a particular portion not covered by your offset account.
Let us say you still have a balance of $435,000 on your 4.9% home loan. Fortunately, you have an offset account with $35,000 worth of funds in it. In this case, your lender will only charge the 4.9% interest rate on the remaining $400,000. The difference may seem small, but you can save significantly over time if you maintain your offset account and regularly put extra funds in it.
The big difference between an offset account and a redraw facility is the accessibility of the funds. Since an offset account is like your regular savings account, then you can withdraw your funds whenever you need them without charges.
Another significant distinction is that the funds you pooled into your offset account are not considered extra repayments. Unlike a redraw facility, an offset account will not really help you settle your mortgage early. It can only lessen the interest you pay on your loan.
3. Fixing interest rates
If there is one thing first-home buyers want on a home loan, it's certainty. A fixed interest rate allows borrowers to know ahead of time how much they will be paying monthly for a certain period of time. This will definitely help you budget more efficiently.
How does a fixed rate work?
When your loan has a fixed rate, it means that the cost of your loan remains the same. This also means that your home loan is not affected by the interest rate movements set forth by the Reserve Bank of Australia.
It could be a double-edged sword — when the cash rate rises, you will be shielded from a sudden rate hike; however, you will also not benefit from a sudden fall in interest rates.
Borrowers are usually given only a certain amount of time to enjoy fixed interest rates. Typically, banks offer a fixed-rate period for only up to five years. However, you can still adjust the rate of your home loan after the initial fixed-rate period expires. The catch is, your new rate will depend on the current situation of the cash rate.
4. Low ongoing fees and discharge costs
When looking for a home loan, it is critical that you have an idea of every cost the product entails. Your goal is to save on your home loan and you will get to test your negotiation skills when asking for your lender to waive or, at least, lessen the ongoing fees you will have to settle.
If possible, look for lenders that will allow you to pay upfront costs. This will help lessen your monthly burden if all loan costs are to be paid at the start of the contract.
Sticking to your lender when you know there are other competitive mortgage products out there is a mortal sin if you want to save on your home loan. If you are not happy with your current lender or with your home-loan product, then it is recommended that you do some shopping around for better deals. However, be sure that your current lender does not charge excessive termination fees, as this could only make you regret switching.
How do discharge fees work?
You incur a discharge fee when you paid your loan in full earlier than expected or when you terminate your account to switch to another lender. This fee covers the costs your lender will incur when you end your deal with them.
Discharge fees are also called exit fees, which are already banned by the government on all variable-rate mortgages. However, this fee is still applicable to fixed-rate home-loan products.
Your Mortgage has a mortgage repayment calculator that can help you determine your monthly duties.You can also check the best home loan deals currently available in the market.