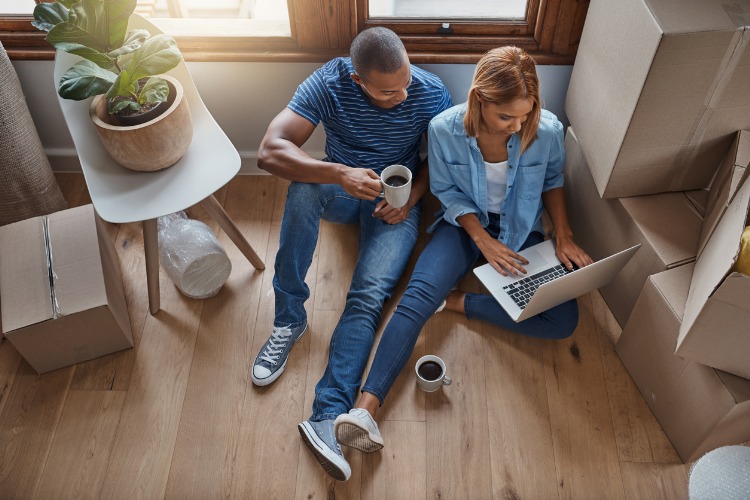 The home buying process has taken its toll on Aussies' emotional and mental health. In fact, one in two Australian's mental and emotional wellbeing is affected by the stress home buying incurs, new research from Allianz has found.
The study shows that 55% of Australians would rather stay in their current home to avoid the stress caused by searching for a new property.
In a recent talk with Your Mortgage, Dr Sarah McKay, Allianz's Wellbeing Advocate, pointed out why there is so much emotional and mental stress involved for Aussie homebuyers.
During any life transition, it's essential to identify what is your biggest source of discomfort. Once you've identified the source, you'll be able to manage your anxiety, says Dr McKay. She goes on to give three reasons why buying a home is mentally and emotionally taxing:
The need for security. Your house isn't merely a roof over your head; it protects you and keeps your family safe. The very act of looking for a new place to call home challenges our basic human sense of security.
The tolerance for uncertainty. None of us can see into the future, and different people vary in their ability to tolerate uncertainty, which can contribute to excessive worrying.
The resistance to change. Most of our thoughts, feelings and behaviours are habitual, and most of us thrive on the familiar and predictable. Moving may be positive and exciting, but change is another inevitable source of stress.
The Great Dream comes with a great deal of pressure
Despite the decline in homeownership, it continues to hold a special place in the Australian psyche. It is the "most culturally obvious and accessible symbol of personal power, achievement, and control over the environment," says social commentator Hugh Mackay. However, there is a lot of pressure to achieve this Great Australian dream, exacerbating stress levels.
"Making any big purchase is inevitably stressful. So, we need to learn how to be okay with 'stress'. How we think about stress matters and it influences our experience. If you can learn to see 'stress' as helpful, preparing you for the challenge ahead, you'll dial down the anxious feelings," Dr McKay says.
Your financial situation also contributes to the level of emotional and mental stress you can feel when buying a home. Allianz's study shows that finding a property at the right price is becoming one of the biggest causes of stress for Australians, with a whopping 46% of people considering price to be the most crucial factor in their property search.
St. George Bank's Home Buying survey echoes this sentiment. More than half of all first-home buyers feel stressed when applying for a home loan, according to the study. Fifty-one percent of home buyers surveyed found the process "stressful", while 42% described it as "overwhelming".
Minimising the stress
Dr McKay says home buyers may try to "fake it till you make it" if they're having trouble with the uncertainty that comes with buying a home. By acting as if you are very tolerant of uncertainty, you may be able to practice and build tolerance, helping you manage the uncertainty of life.
Other ways to reduce stress and better manage the house hunt include:
Practicing gratitude. Counting your #blessings is not just for Instagram fans. Mental health researchers will tell you the practice of directing your attention towards what's 'good' in your life, feeds positive emotions.
While the home buying process is stressful, not anyone gets to go through it. During the process, reflect on the things you had to do to get where you are—you're on your way to getting your dream house! Recognise all the efforts that have led you to this point. Consider creating a checklist including the positive things that a home may bring to your life such as a better home for your family and security.
Letting yourself grieve. If you did not get the house you wanted, or the home purchase journey did not go as planned. Give yourself time to recover. Mixed emotions are normal.
It's sure is frustrating when you don't land your first choice for a home and it's normal to grieve over it. Give yourself time to process this loss and recover. Perhaps taking a break for a few days from the home buying process may clear your head. It may also be ideal to look at other options just in case things don't go as planned.
Consider looking at various locations instead of focusing on a sole property. Also, look at various loan deals in the market, compare them, and create a shortlist of the loan products you think may work for you.
Being constructive. Writing to-do lists, getting enough sleep and exercising can all help.
Before even looking at properties, create a to-do list. This will help you manage your time a lot better and organise what you need to do, reducing the stress of the home buying process. Your to-do list may include the following:
Ensure you have enough savings for the deposit and other related costs
Prepare all require documents
Create a list of the property features you want
Create a list of the home loan features you want
Talk to various lenders to compare home loans
Go to open houses
Check out various locations to get a feel of the neighbourhoods
Consult a mortgage broker for assistance

Rethinking your stress response. How we think about stress matters. If you can learn to see 'stress' as helpful, preparing you for the challenge ahead, you'll dial down the anxious feelings. See the positive in the challenge that may be causing stress, e.g. a beautiful home for the family at the end of the buying process.
Stress response varies from person to person---what works for others may not work for you. Consider what activities may help you reduce your stress. It could be meditating, reading a book, going for a walk, or even sleeping in! Make sure to allot time to destress and regroup before continuing the home buying process.
Ignorance isn't always bliss
Having the right information during the home buying process may also help reduce stress, according to Rachael Poole, Allianz Australia general manager of home and lifestyle.
"Many homeowners tell us they wished they had known more about the additional costs involved in buying a house. Prospective buyers can reduce potential stress by better understanding the end-to-end costs of purchasing," she told The Daily Telegraph.
To help make the home buying process a little less stressful, you may consider doing the following:
Determine your budget. Before looking at prospective houses, look at your financial situation. Evaluate your expenses and income, your plans for the years to come, and how much you can afford to repay.
Look at your income, monthly expenses, and savings to determine how much you can save for a deposit, repayment, and other costs associated with buying and owning a house. Ask yourself: Do I have enough for a deposit? Do I need to cut a lot of my expenses to cover my mortgage repayment? Aside from a mortgage, what other loans am I paying? How would a mortgage affect my lifestyle? These questions may help you analyse your financial situation and whether your budget is ready for a home loan.
You may use our handy Income and Expenditure Calculator to help you figure out how much you can shell out on a mortgage.
Determine how much you can borrow. Once you know how much you can devote to mortgage repayment, you should determine how much you can borrow. The amount may vary from lender to lender. How much you can borrow, or your borrowing power may be based on your genuine savings, deposit amount, income, living expenses, and credit limits.
Use our borrowing power calculator to get an idea of how much you may be able to borrow for a mortgage.
Tally up possible costs. Buying a home involves a lot of fees you need to pay out of pocket. Some of these fees include lender's mortgage insurance, stamp duty, and legal fees. Knowing how much you need to cover all the fees—aside from your deposit, may help planning your home buying journey a lot easier.
A checklist with all related costs to home buying may help you keep track of the amount you need to shell out for your homebuying journey.
Below is a sample checklist:
FEES
ESTIMATED AMOUNT
I have saved for this
Yes
No
15% deposit for a $400,000 house
$60,000
Transfer registration
$90
LMI
$5,356
Loan establishment fee
$600
Conveyance fee
$1,000
Know the different home loans. There are many home loan products in the market, it will take time for you to research the ones that may fit your need—but it will be worth it. You may talk to various lenders to get more information about their offering. You may also want to consider home loan features that may work for your finances.
You may ask lenders for key fact sheets to help you compare home loans. A key fact sheet will provide you with plenty of information in a key format. This will give you details about the total amount you have to pay back over the life of the loan, repayment amount, fees, and other charges.
Seek professional help. Home buying is a serious business, and you may need a helping hand to get through the process. For instance, a mortgage broker may help you find the best home loan for your needs. They have access to a wide array of loan products in the market and has the flexibility and expertise that may help your loan hunt. They may require a fee but having a professional assist you in purchasing your home may lessen your worries.